Statement:


The title of the work followed by the choreographers' names and the city where they live is displayed on the closed door giving access to the space in which Caster is activated.
To participate, candidates must first register by their names.
No aptitude or preparation is required. They enter then leave the space only at the request of the choreographers.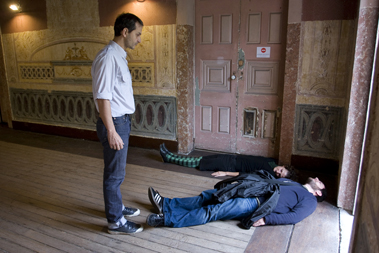 November 12th 2011, Carpe Diem Arte e Pesquisa, Lisbon, Portugal
Photo: Fernando Piçarra
Courtesy: Carpe Diem Arte e Pesquisa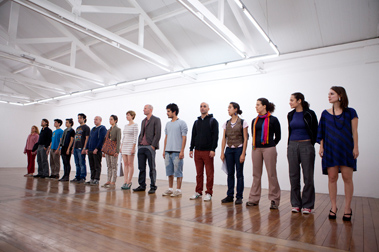 July 13th 2011, Galeria Vermelho, Sao Paulo, Brazil
Photo: Rafael Cañas
Courtesy:

Verbo Festival

-Galeria Vermelho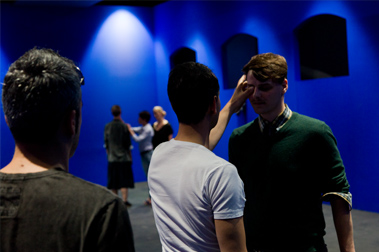 June 25th 2011, Institute of Contemporary Arts London, United- Kingdom
Photo: Tom Medwell
Courtesy: ICA London
January 22nd 2010,
Kunsthalle Basel, Switzerland
Photo: Annette Fischer / Christoph Kern

Courtesy:
Kunsthalle Basel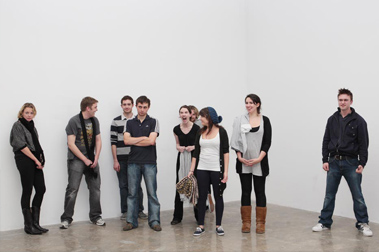 October 12th 2009, Project Arts Centre, Dulin, Ireland


Photo:

Senija Topcic
Courtesy: Project Arts Centre Dublin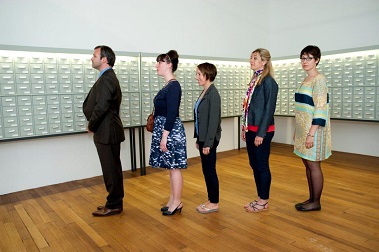 June 1st 2012,

Casino Luxembourg - Forum d'Art Contemporain, Luxembourg
Photo: Patrick Galbats
Courtesy: Casino Luxembourg

Photo1: February 17th 2012, Ailing Foundation - Space18, Shanghai, China
Photo: Xu Zhe
Courtesy:

Taking the Stage OVER

/ les gens d'Uterpan



Activations:

June 1st 2012, Casino Luxembourg - Forum d'Art Contemporain, Luxembourg
MONO
Specific partner: Trois CL – Centre de Création Chorégraphique Luxembourgeois
Curator : Kevin Muhlen

February 17th 2012, Ailing Foundation - Space18, Shanghai, China
Taking the Stage OVER
Specific partners: Consulate General of France in Shanghai/ Institut Francais de Chine/ Rockbund Art Museum
Curator : Biljana Ciric

November 12th 2011, Carpe Diem Arte e Pesquisa, Lisbon, Portugal
Temps d'Images Festival
Specific partners: Institut Français/ Institut Français du Portugal
Curator : Lourenço Egreja


July 13th 2011, Galeria Vermelho, Sao Paulo, Brazil
Verbo Festival
Specific partners: Institut Français/ French Consulate in Sao Paulo
Curator : Marcos Gallon

June 25th 2011, Institute of Contemporary Arts, London, United Kingdom
Specific partner: French Institute in the United-Kingdom
Curator : Jamie Eastman

January 22nd 2010, Kunsthalle, Basel, Switzerland
Specific partner: Culturesfrance
Curator : Adam Szymczyk


October 12th 2009,

Project Arts Centre, Dublin, Ireland




Specific partners:

French Embassy in Ireland - Cultural Service

/ CulturesFrance
Curator :

Tessa Giblin


Conception : Annie Vigier et Franck Apertet